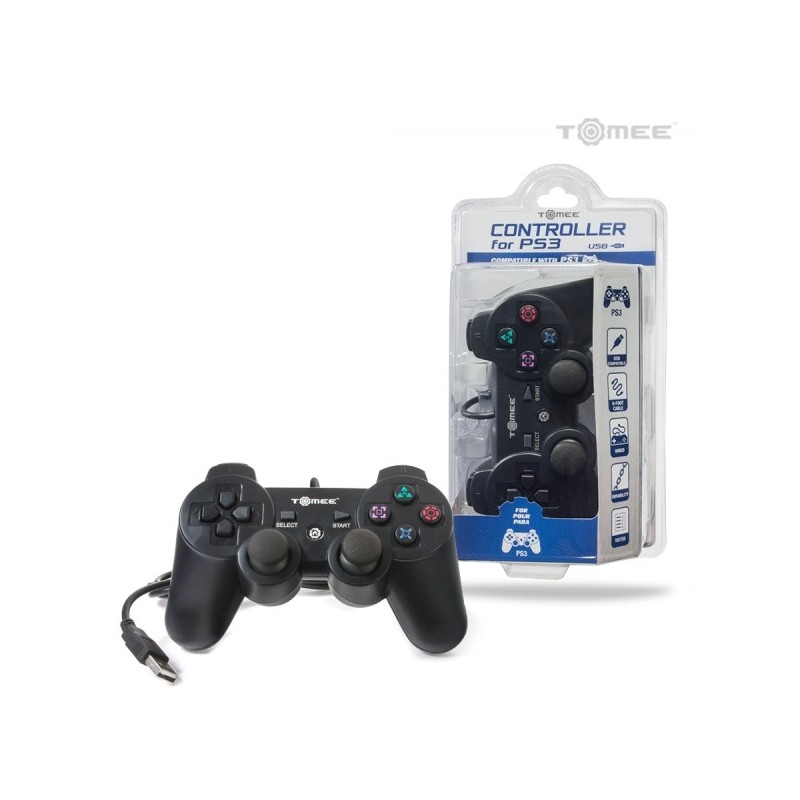  
PlaySation 3 Controller
Controller compatible with PlayStation 3 PS3.

Your purchase protected by Trusted Shops

Low Shipping Costs

14 days to return it
Pad for PlaySation 3, PS3 consoles. USB Wired, NOT Bluetooth, perfect for not running out of battery in the middle of a game.
NEW, manufactured by Tomee in 2014. Excellent quality.