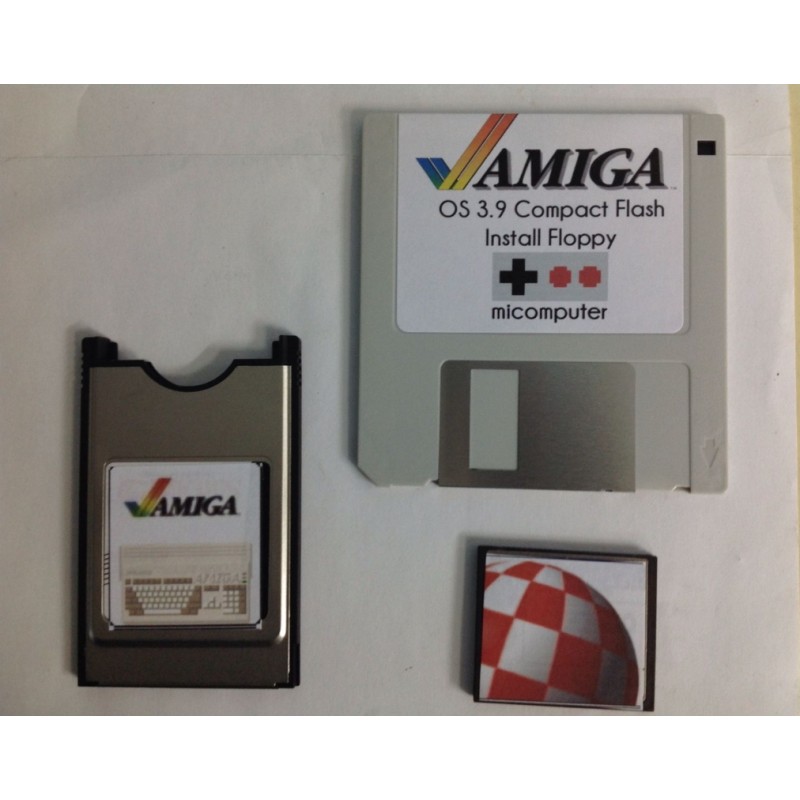  
Amiga OS 3.9 Compact Flash 4 GB Install
For sale Amiga OS 3.9 Compact Flash Install Kit

Your purchase protected by Trusted Shops

Low Shipping Costs

14 days to return it
The Kit includes:
CF to PCMCIA adapter. NEW

A NEW 4 GB Compact Flash card 

A NEW (NOS) floppy disk with the Compact Flash drivers for the Amiga to read the Compact Flash card, drivers for mounting ISO images and HDToolBox for partitioning and prepare Hard Disks
The card has this archives on it:
Boing Ball 1 and 2, operative system updates

Euro update

Spanish Catalogs
You need a Compact Flash reader on your PC or Mac to transfer files.
The floppy disk colour may be diferent from photo.