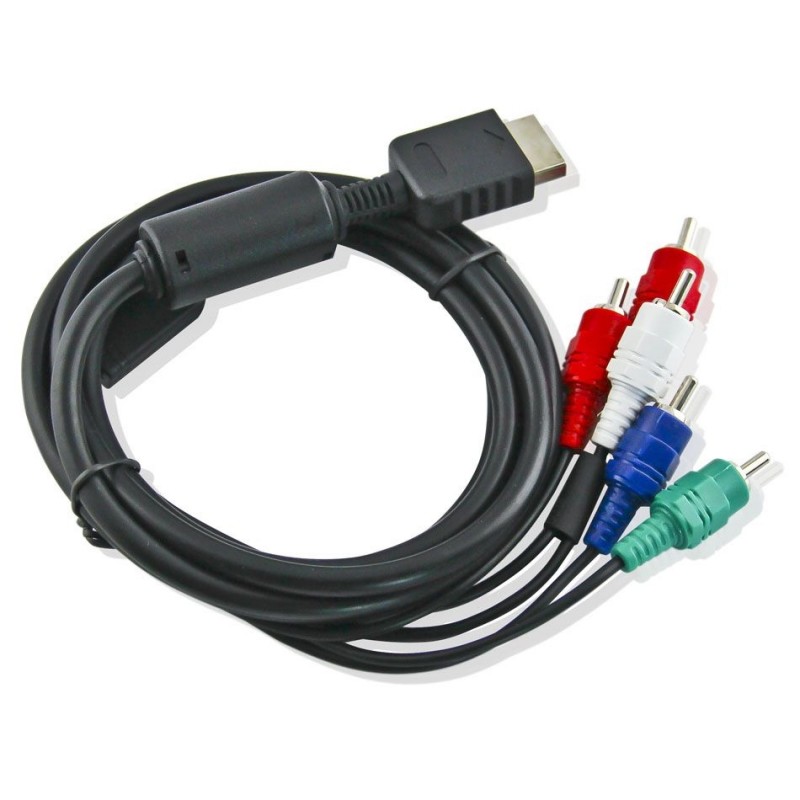  
PlayStation 2, PS2 HD Video Cable
Compatible PlayStation 2, PS2 HD video cable.


Your purchase protected by Trusted Shops

Low Shipping Costs

14 days to return it
Compatible HD, up to 1080i, components video cable for PlayStation 2, PS2.
One standard PlayStation 2 Video connector in one end and five in the other end, three video and two audio connectors.

Approximate length 180 cm.

Much more quality than with a generic three connectors video cable, one for video and two for audio.

Check if your television supports high definition video through components cable before buying.