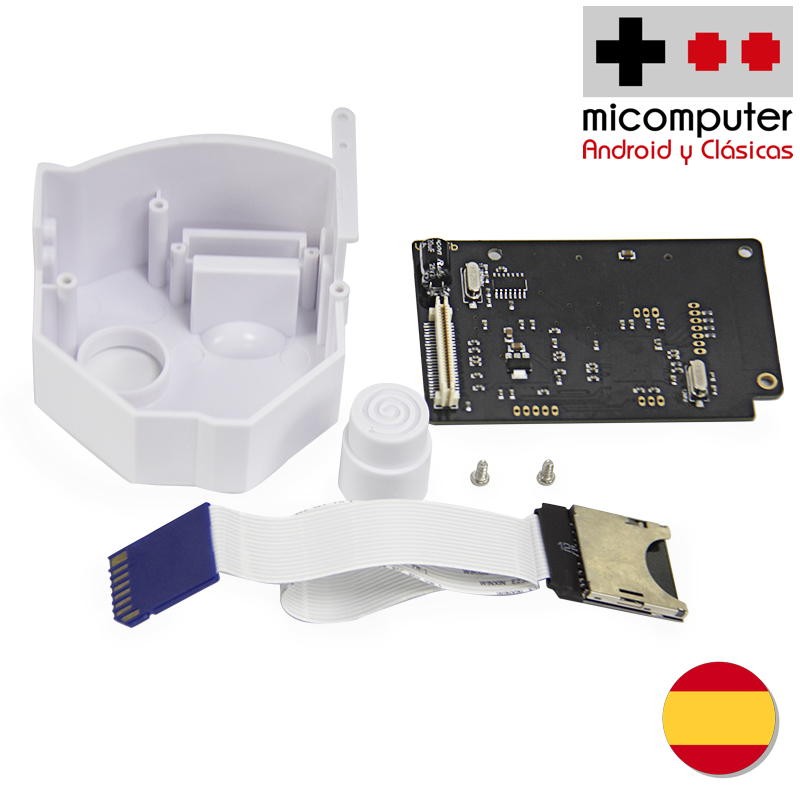  
GD Emu 5.20.3
Dreamcast GDROM SD emulator.

Latest 5.20.3 version, more compatible than the usual, and older, v 5.5 or 5.15
It also includes the kit to install on the Dreamcast, including SD card extension cable which makes it accesible without having to disassemble the Dreamcast every time you want to make changes on the SD card.
ALL GDEmus are tested on our Dreamcast at shop before dispatch, so, we are absolutely certain that, if it not work when you install it, the problem is at your side, Dreamcast, power supply, SD card.... or even could be damaged if you dont wear an antistatic wrist strap during installation. 
Due to the nature of this article, which could be damaged during installation, changes or refunds ARE NOT ALLOWED
✅ China Version

✅ micompuTer can not take responsability for the use the customer do to this cartridge

✅ Shipment from our warehouse in Spain, so no customs taxes in all European Union


Your purchase protected by Trusted Shops

Low Shipping Costs

14 days to return it
Specs:
Emulates the optical drive, GD ROM, from a Dreamcast, in an SD card
Compatible with V1 Dreamcast consoles from all regions
Supports disc images: GDI, CDI, CCD+IMG+SUB, MDS+MDF, ISO
Each image must be put in separate folder, the folder name must consist on: two digits, from 01 to 99, three digits, from 001 to 999 or four digits, from 0001 to 9999
All images must be in MSDOS 8.3 format, the main image file must be called "disc" with the correct extension for example: disc.gdi)
Whats included:
1 x GD Emu board
1 x GDEmu mounting bracket
Optionally:
1 x 16, 32, 64 or 128 GB microSD card