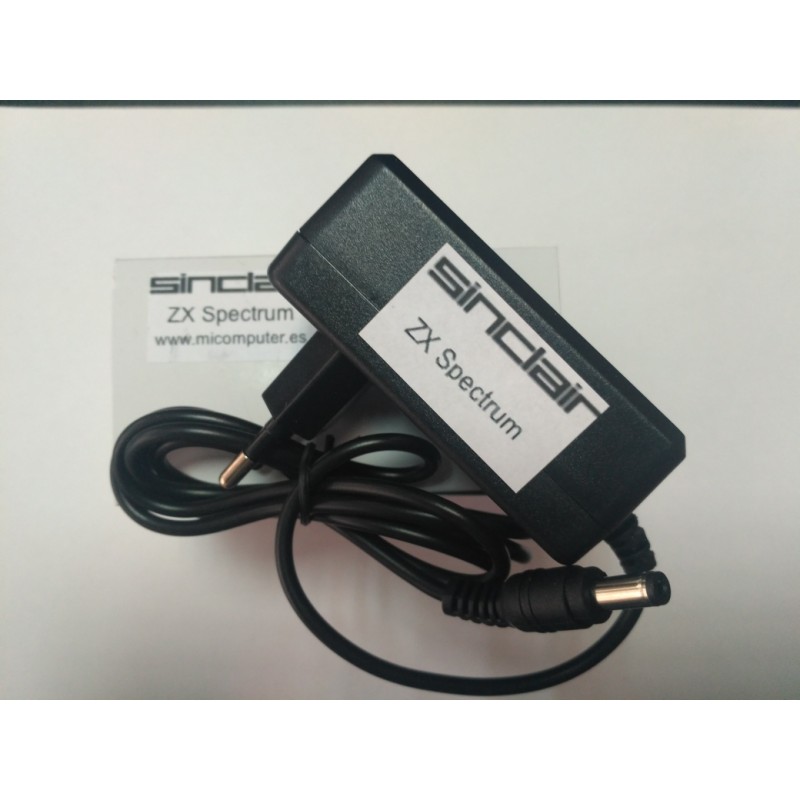  
ZX Spectrum Power Supply
Sinclair ZX Spectrum compatible Power Supply

Your purchase protected by Trusted Shops

Free shipping in all orders over 60€ * (Except Lithium batteries and Gift Cards)

14 days to return it
NEW, manufactured in 2015. Excellent quality. A bit more smaller than original one and with modern technology inside. 100% compatible.
Compatible with Spectrum 16, 48, plus, 128 and plus 2 (grey model)
2 Amp power supply, the Sinclair was only 1.3 Amp, more powerful, you can feed your Spectrum with a variety of addd ons on it, divIDE, Interface 1 and microdrives, ZX Printer, etc.
100/220v power supply with European plug. 140 cm. cable lenght, aprox.