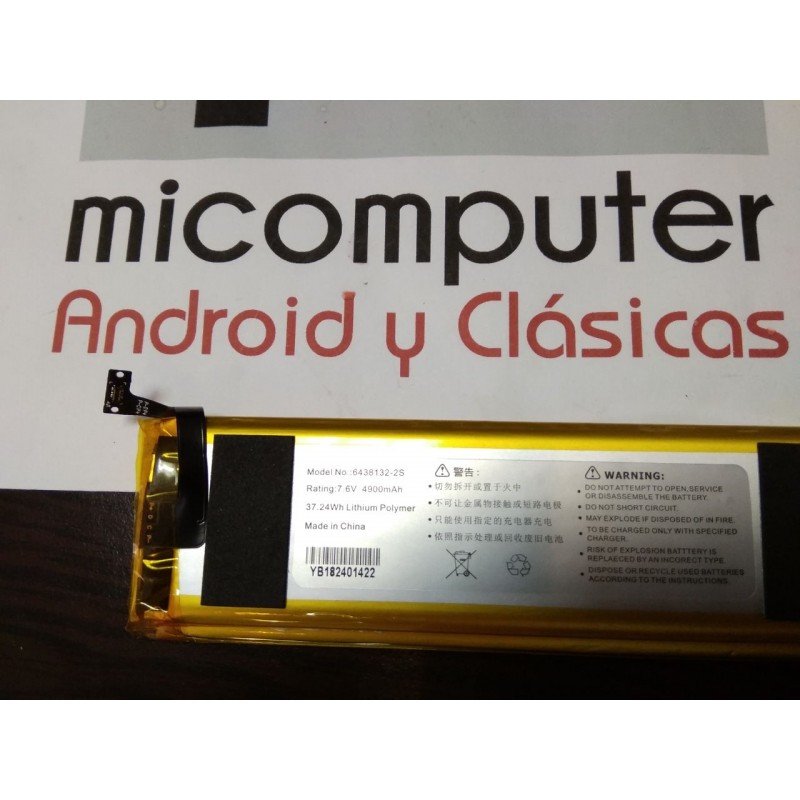  
GPD Win 2 Battery
GPD Win 2 Battery replacement, all Win 2 models, 128GB, 256GB.
New version from Gangfeng manufacturer.
Model No. 6438132-2S
Shipment ONLY to continental Europe.
IMPORTANT: Shipping costs could be not accurate for an ion batteries special delivery so, in those cases, we will contact you to confirm the exact shipping costs according to your location.
✅ Original GPD Product
✅ Easy Installation

Your purchase protected by Trusted Shops

Free shipping in all orders over 60€ * (Except Lithium batteries and Gift Cards)

14 days to return it